Staff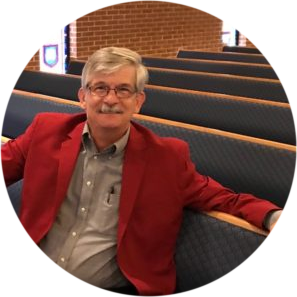 Tony Barber, Pastor
Bro. Tony has been pastor at Church On the Bluff since September, 2006. He attended Vincent High School before moving to Columbia, Alabama his senior year and graduating from Houston County High in 1970. He answered the call to preach later in life and began serving his first church in 1985, later graduating from Baptist Bible Institute (now Baptist College of Florida) in 1986. Bro. Tony has served several churches since that time. He has been married to Angie since 1971 and has two daughters and five grandchildren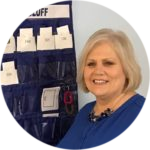 Angie Barber, Children's Director
abarber@Churchonthebluff.org
Angie was born in Columbia, Alabama. She graduated Houston County High School and lived most of her life in Southeast Alabama. Angie became a pastor's wife when her husband, Tony, entered the ministry in March of 1985. Over the last 30-plus years she has served churches in various ways from children's Sunday School teacher, to Women's Ministry Leader to church secretary. Her heart is with children, though, she has served as Children's Ministry Leader at Church on the Bluff, for over 10 years.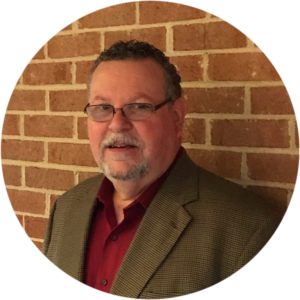 Duane Terpo,
Music Minister
Duane has been a member since 1997. In January 2001, he was asked to serve as interim Minister of Music. After several months, he was called as bi-vocational Minister of Music.
Duane has had a long musical career. In high school he was chosen as most outstanding tenor his Junior year and outstanding soloist his Senior year. He was a member of a southern gospel quartet for seven years where they sang across Alabama and recorded 2 CDs. He is also a song writer and has written over 20 songs.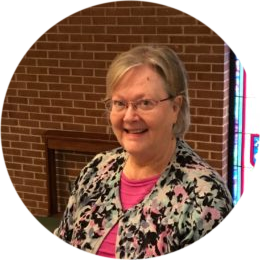 Kaye Davis, Pianist
Kaye grew up in Birmingham and was a member of Roebuck Park Baptist Church (now North Park). She became pianist at Roebuck Park when she was 16. She received her Bachelor's Degree in Music Education from Jacksonville State and a Master's Degree in Elementary Education from UAB. She became pianist at Church on the Bluff in 1977. She is married to Jack and has four children and many grandchildren.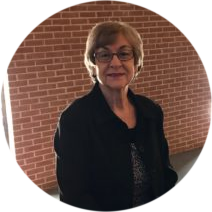 Cindy Adams, Keyboardist
Cindy joined the staff at Church on the Bluff in 2014. She considers it a privilege to
be a part of worship each Sunday. The daughter of a pastor, Cindy came to know the Lord at an early age. She has been involved in church music for 17 years and has taught piano for over 30 years. Cindy is married to Harry and they have three daughters; Heather, Rebecca. Their youngest daughter Bethany, is in Heaven. Cindy and Harry are blessed with grandchildren, Max, Robert and Isla.
"With a new song, sing to Him; with shouts of joy, play skillfully. " Psalm 33:3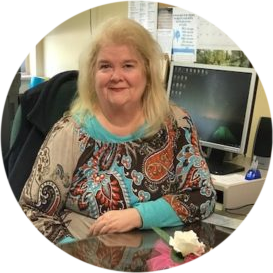 Sharron Atkinson,
Ministry Assistant
satkinson@Churchonthebluff.org
Sharron was born in Birmingham, Alabama and graduated from Alexander City Junior College. She married Randy in 1971 and has served churches in several capacities. She is currently secretary at Church on the Bluff, where she began in July, 2006.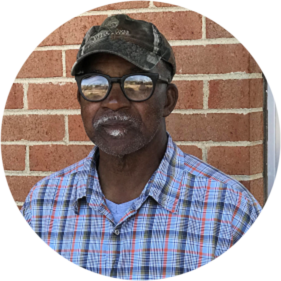 Cornelius Yelling,
Custodian
Cornelius has been with the church since December of 1977. He has been married to his wife, Daphne, for 29 years and has two daughters and four grandchildren. Over all those years Cornelius is much more than just the church custodian; he is both friend and family to the church.