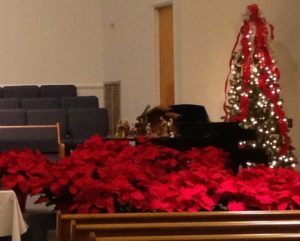 .
Christmas Eve Candlelight Communion Service
You are invited to join us as we celebrate Christmas Eve with a Candlelight Communion service.
Dress is casual so no need to dress up. Bring your family and friends for this short service
We hope you will make this a part of your celebration of
the Birth of our Savior.